back to calendar ›
Brett Dennen
with Certainly So
Norfolk
DETAILS
Wed, April 19, 2023
Norfolk, CT
Doors: 7 PM
Show: 8 PM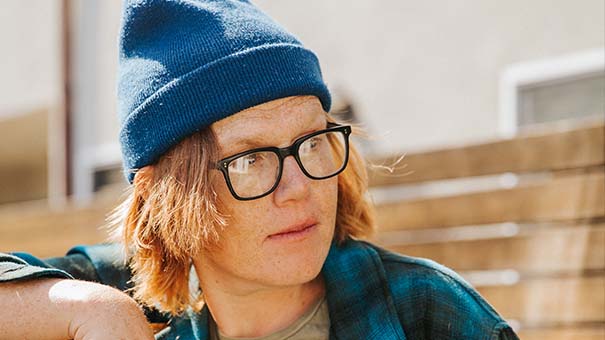 ARTIST PRESALE STARTS 1/25 @ 10AM
Brett Dennen is telling us to get out and see the world at a time when we need it morethan ever. Flame-haired, six-foot-five, and with a singular gift for meditating on life'smost meaningful subjects with equal parts innocence and razor sharp wit, you knowDennen from his decade-plus career as a singer/songwriter. With a successful string ofalbums and four Top Ten AAA singles like "Make You Crazy," "Wild Child," and 2018's"Already Gone," which achieved his highest chart position yet, Dennen has cementedhimself as a fixture in American folk music. What you may not know about Brett is thathe did not set out to be a professional musician. It is a surprising revelation forsomeone who embodies the best of songwriting: singular storytelling, singability, andthe unique capacity to hold up a mirror to our lives, our society, and the greater world.


Before all that, he was a painter - a skilled visual artist with a well-honed perspectiveand a style very much his own. Perhaps it is not so surprising, then, that his lyrics havealways seemed to bloom before one's eyes, somehow both stark and colorful,intricately constructed and sweeping in their scope.


And before all that he was a young, avid outdoorsman who spent his childhoodcamping with his father in and around the Sierra Nevada Mountains, learning theintricacies of the natural world in his native California. Dennen's greatest passion thenand now has perhaps been the earth - and it was only as a camp counselor, in front ofa roaring campfire with the wilderness unfolding in the background, that he fell in lovewith the idea of playing music. As an adult he has climbed Mount Kilimanjaro, trekkedin Nepal, and is a fierce advocate for environmental protection. He even wrote the newSmokey Bear theme song for Smokey's 75th birthday.


In recent years, Brett Dennen has started to let the world in on his secrets. In 2017, hecreated the "Lift Series" and "Vacationer Series," two annual tours wherein hecombines shows in ski and beach towns with conservation initiatives and education ineach locale. An avid skier and surfer as well as a conservationist, Dennen works withlocal organizations to spearhead beach clean-ups and educate young people tobecome climate stewards, driving awareness through his music and marrying just a fewof his many sides in one effort to help drive positive change. He has also begun to sellsome of the hundreds of paintings that accumulate in his California home; he has evenlet us all in on his artistic process through an Instagram video series called Paint andPlay. He recently launched Dennen Goods Co., a lifestyle brand that aims to inspire.


Somewhere in all of that, there is still very much the music. Dennen's latest single, ThisIs Going To Be The Year, was released December 16, 2022 on Mick Music. It's aboutbeing brand new again. When something, an idea, or an actual thing, is so new thatyou don't know what it's going to be like yet. You don't know how far it can go or howgreat it can be. You can only imagine.


Coming off the heels of his 7th studio album, See The World, and the top 5 AAA hit ofthe same name, Brett will be embarking on his 6th Annual Lift Series.
---
buy tickets

for this show ›