back to calendar ›
Oz Noy, Dennis Chambers, and Jim Haslip
Hartford
DETAILS
Fri, June 24, 2022
Hartford, CT
Show: 8 PM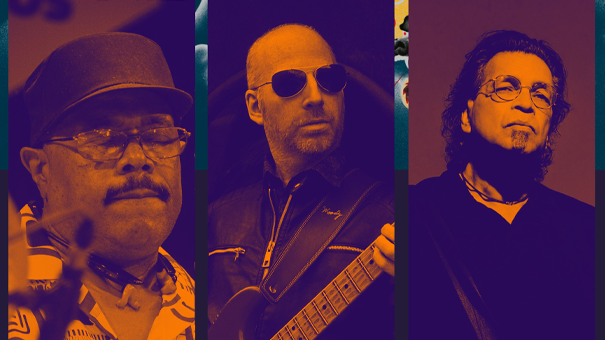 ▸ NOT A MEMBER? JOIN TODAY AND RECEIVE 10% OFF! ▸
This is how virtuoso guitarist Oz Noy describes his intoxicating blend of jazz, funk, rock, blues, and r&b.
Born in Israel, Oz started his professional career at the age of 13 playing jazz, blues, pop and rock music. By age 16, he was playing with top Israeli musicians and artists. By age 24, he was one of the most established studio guitar players in the country. Oz was also a member of the house band on Israel's top-rated television show for more than two years.
Since his 1996 arrival in New York, Oz has made a huge impact on the local and international music scene. His unique and intoxicating style has broken all the rules of instrumental guitar music by focusing on the groove. All-stars such as Keith Carlock, Anton Fig, Vinnie Colaiuta, and Dave Weckl often contribute on drums, with bassists Will Lee, James Genus, and Reggie Washington.
---
buy tickets

for this show ›