back to calendar ›
Sunday Sessions! Live music in the Norfolk Bistro w/ Blue Yonder
Infinity Norfolk
DETAILS
Sun, August 12, 2018
Norfolk, CT
Show at 6 PM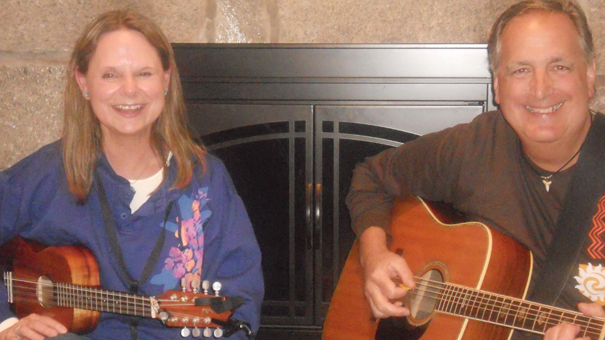 End your weekend and join us for a night of some of the best local musicians performing LIVE in the Bistro at Infinity Hall Norfolk!
THIS WEEK'S PERFORMER: Blue Yonder
Blue Yonder
Artist Bio
Blue Yonder has been together for 5 years or so, playing classic folk and rock music with Beatles interpretations being a big favorite.
Jeanne McMillan has been playing and singing most of her life – as her Mom used to say, she could sing before she could talk. Ken Sills, playing lead and rhythm guitar, is a fine singer and player in his own right. Jeanne plays guitar (been doing that since age 15), 8-string ukulele and bass, and Ken plays lead guitar on both acoustics and electrics, and occasionally adds ukulele and mandolin.
Together Jeanne McMillan and Ken Sills make up the core of Blue Yonder, sometimes adding other players to the mix for the fun and variety of it. With a concentration on tight vocal and instrumental harmonies, Blue Yonder plays New England area venues and private gatherings. Look for Blue Yonder's public events schedule and reminders on Facebook under Jeanne McMillan.
---