back to calendar ›
Sunday Sessions - Live Music in the Norfolk Bistro w/ Lindsay Clark
Infinity Norfolk
DETAILS
Sun, August 26, 2018
Norfolk, CT
Show at 6 PM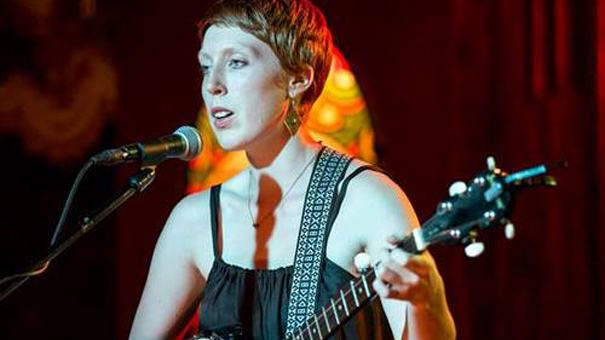 End your weekend and join us for a night of some of the best local musicians performing LIVE in the Bistro at Infinity Hall Norfolk!
THIS WEEK'S PERFORMER is....Lindsay Clark
Unbelievably soothing vocal and the instrumentation swirls like gentle eddies in the crystal clear flow of the vocals, plucked strings of guitar and banjo, piano and violin color wash the spartan, sometimes haunting songs beautifully.
Lindsay Clark
Artist Bio
Lindsay Clark finds balance between traditional folk, english folk, country, and her own version of experimental folk that seems to stem from her soul. Exquisite and pitch perfect, her music speaks of quiet revelation, with a background of her own multi-tracked vocal arrangements. With influences ranging from the Beach Boys, Joni Mitchell, Elizabeth Cotton, appalachian folk, her classical upbringing, and her father's record collection, she blends many worlds into a uniquely warm sound. She has carved out a unique and vibrant place as an artist with a penchant for rich harmony and a style of self-taught fingerpicking influenced by Nick Drake, John Fahey, and others.
Originally from the small gold rush town of Nevada City, CA, she now resides in Portland, OR. Her sound has been described as "folk with angelic vocals washing over smooth edges" (1859 Magazine). She has shared the stage with musicians such as Casey Dienel (White Hinterland), Nat Baldwin (Dirty Projectors), Ryan Francesconi (Joanna Newsom), Laura Gibson, Alela Diane, The Lumineers. Her forthcoming full length record "Crystalline" was engineered and co-produced this year with San Francisco's Jeremy Harris (guitar/vocals - Vetiver) - due out September 2018 via Oscarson
---