back to calendar ›
The Samples
Hartford
DETAILS
Sat, November 20, 2021
Hartford, CT
Doors: 7 PM
Show: 8 PM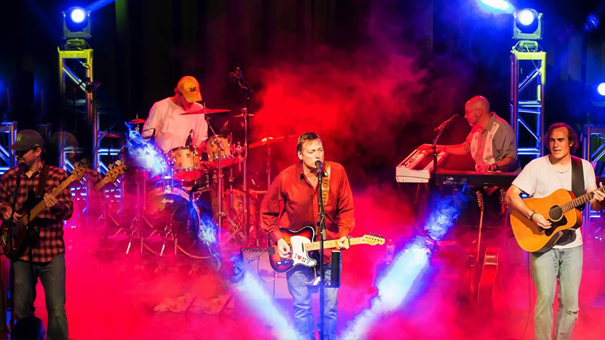 Beginning 10.12.2021- Infinity Hall (both Hartford and Norfolk music venues) will require all patrons to provide proof of COVID-19 vaccination, or a negative COVID-19 PCR test taken within 72 hours of the event. Acceptable proof of full vaccination includes a CDC vaccination card (physical card, clear photograph, or photocopy). In addition to this policy, masks are recommended when not actively eating or drinking. Any updates to the COVID-19 protocols will be posted here and communicated appropriately. Please Note: In Norfolk, this policy change affects admittance into the venue only, the restaurant will continue to follow state and local protocols. Click Here For More Information.
25 years after starting his full-fledged music career with The Samples, Sean Kelly continues to delight fans with music that transcends genres, age and shatters the rules of the established music industry. Throughout his career, Sean has been the driving influence of 20 albums and over 1 million records sold.
Sean started playing guitar at age 16 listening to Neil Young, Rolling Stones and Jackson Browne. Those influences mixed with his own poignant and timeless lyrics, a unique and striking voice and a mind for melodies led to songs like Little Silver Ring, Feel Us Shaking and Wild River. For many fans, these aren't new songs or old songs, but anthems to their lives that represent the first time they met their wife or the joys of their times at college.
The Samples are more than a band – they represent a culture of fans and music that go beyond who happens to be playing in the band at any given time. There have been many members of The Samples, but Sean Kelly has been the consistent factor throughout all of the changes.
Sean's journeys across America have taken place in rental cars, tour buses and pickup trucks that would have literally taken him to the moon and back over the last quarter of a century. There is a lot of music in store in 2013 and beyond from Sean Kelly and The Samples.
DUE TO THE IMPACTS OF COVID-19, THIS SHOW HAS BEEN RESCHEDULED FROM APRIL 6, 2021. PREVIOUSLY PURCHASED TICKETS WILL BE HONORED. IF YOU HAVE ANY QUESTIONS OR NEED ADDITIONAL ASSISTANCE, PLEASE EMAIL BOXOFFICE@INFINITYHALL.COM.
The Samples
Video:
Artist Bio
---
buy tickets

for this show ›