back to calendar ›
Adam Ezra Group w/s/g Restless Mountain Bluegrass - Award winning, New England Native, Roots Rock for all music lovers.
Infinity Hartford
DETAILS
Sat, June 23, 2018
Hartford, CT
Show: 8 PM
Ticket INFO
Price: $29 - $44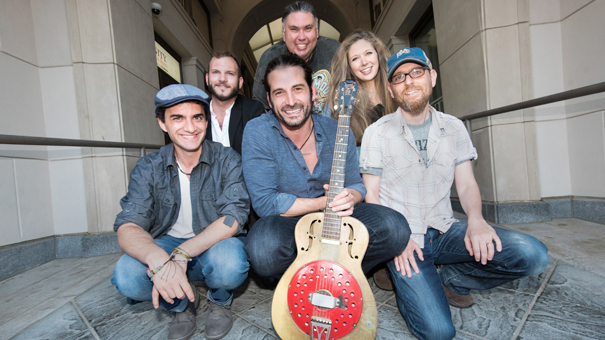 Winners of New England Music Magazine's "2013 Band Of The Year" and "Album Of The Year", the Adam Ezra Group proves they are a force to be reckoned with musically, personally and socially. Selling records and tickets is important to AEG, but they are committed to changing the world with their songs and their actions along the way!! Be there as AEG makes there Infinity Hall Hartford return!!
HELP SUPPORT THE RAMBLE - to support homeless Vets. Bring care package items with you to this show.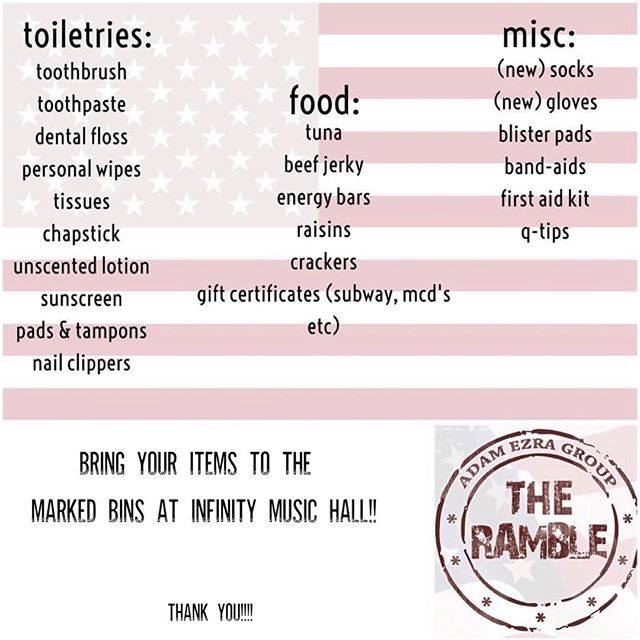 Adam Ezra Group
Video:
This 16 song marathon studio production is the culmination of three years of writing, planning, arranging, and recording for the independent film release, "Folk Hero & Funny Guy." Much of the writing and recording occurred while on tour; in hotel rooms, hallways, green rooms, and while literally driving the American highways often referenced within the album.
A tireless touring outfit, the Adam Ezra Group (AEG) played upwards of 200 shows in 2015, often devoting their time to local charities and always going out of their way to connect with fans. The Group is made up of lead singer, songwriter and guitarist, Adam Ezra, Alex Martin on drums, Turtle on percussion, Corinna Smith on fiddle, Francis Hickey on bass and Josh Gold on keys. Together they are creating a powerful, inclusive community around AEG shows that is beginning to be compared to a social-movement as much as a traditional music fan-base. It's this dedication to fans that inspired the 2016 "Get Folked Concert Tour" in which Ezra ventured solo/acoustic to the homes of 30 fans in as many days and almost as many states to play house concerts throughout the entire month of January.
Ezra started his own non-profit organization called RallySound in order to better support fans and activists dedicated to making the world a better place. The proceeds from the video for the latest single "Let Your Hair Down" are being donated toward micro-grants for cancer patients struggling to make ends meet while in treatment. The Adam Ezra Group hosts a free festival each year called The Ramble. Last year over 3,000 people came out, and another 2,000 people tuned in via livestreaming from around the country and they raised money to help build a handicap accessible home for a wounded veteran.

Throughout the rest of 2016 The Adam Ezra Group will be on the road throughout The United States, playing music from Songs for a Movie, and working on their next studio release, slated to drop within the next year.

Their goal: to reach as many people as possible while sharing their belief in the power of community and the human spirit.
Restless Mountain Bluegrass
Connect with this artist:

Restless Mountain Bluegrass Band has been active in various configurations in Connecticut for over a decade, and reconstituted in 2017 with several new musicians, a new song mix and new presentation. Scott, Jerry, Gary, Matt and Dave have each been active bluegrass musicians for many years. They always offers a fun mix of traditional standards and entertaining classics that bring fond memories and a smile. This Connecticut-based band features familiar and newer faces, who love the music and enjoy sharing it.
Video: