Infinity Music Hall | 32 Front St., Hartford, CT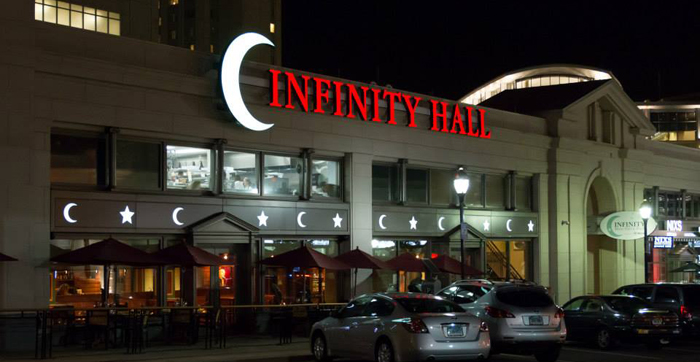 Infinity Music Hall has pristine acoustics and a world-class sound system! The music hall has two levels: the Orchestra Level seats 400 in traditional theater style and the Mezzanine Level seats about 100, for a total of 500 seats.
The seats on the Orchestra Level can be removed, permitting stand-up shows or a reception space for 650. This level can be arranged for cabaret seating during jazz shows and private events.
As in Norfolk, the "Good Vibes Bar" is located on the Orchestra Level for patron access before and during shows. The mezzanine level features cabaret-style seating and beverage service.