back to calendar ›
Belle of the Fall: Album Release Party - Featuring Tracy Walton & Julia Autumn Ford
Norfolk
DETAILS
Sun, April 22, 2018
Norfolk, CT
Show: 7:30 PM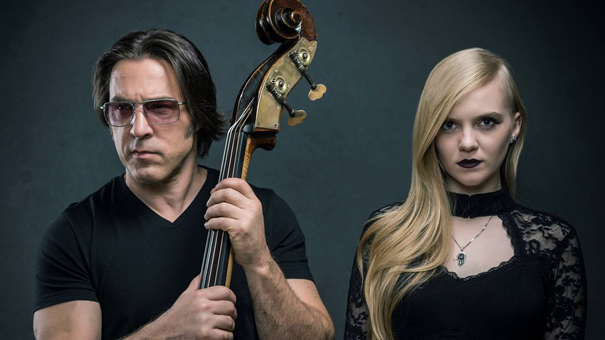 Local folk duo superstars Tracy Walton bassist (On Deck Sound Studio) & vocalist/guitarist Julia Autumn Ford make up 'Belle of the Fall'. They bring melodic harmonies and expert musicianship show in and show out. Come support local musicians as they come back home for their bran new Album release!
Belle of the Fall
Connect with this artist:

Video:
Artist Bio
Belle of the Fall is Tracy Walton and Julia Autumn Ford, an indie Rock Folk pop alternative Americana duo from New England.
In July of 2015, Tracy and Julia wrestled with the idea of remaining separate solo artists or to commit to a duo. Eventually it just seemed obvious that it was the only option and an agreement of "All in" set the stage for the formation of the duo. Tracy's weathered voice and upright bass seem to be built to compliment the world class vocals of Julia. From the onset they made a decision to focus on singing and playing together constantly. Tracy owns On Deck Sound Studio in CT and Julia now works there in the video department. In April of 2016 Belle of the Fall released their debut album, "Earthbound." 23 states and 175 gigs later and they are back in the studio recording their second full length with the release planned for April 2018.
"Acoustic folk duo Belle Of The Fall has proven that musical soul mates do in fact exist."
-Vents Magazine
---
buy tickets

for this show ›