back to calendar ›
Imagination Movers
Hartford
DETAILS
Sun, November 19, 2017
Hartford, CT
Show: 1 PM
Ticket INFO
Price: $25 - $55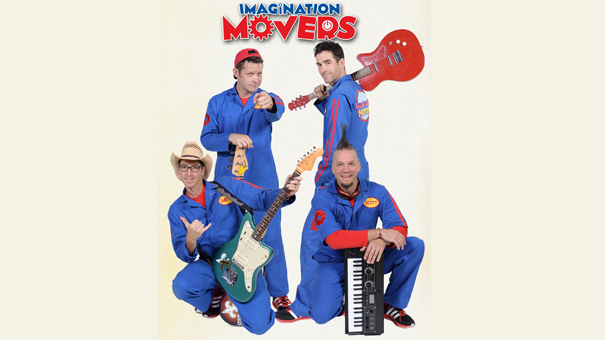 Flying toilet paper! Smoking trash cans! Catchy poprock music! It can only mean one thing: the coolest kid's rock band in the world is coming to Infinity Hall Hartford! The Emmy-winning Imagination Movers are making their return to Infinity Hall! Time to bring out the kiddos for a fun matinee show! The Movers deliver a highly exhilarating and exciting rock concert experience where Kids and parents will sing along with the Movers' hooky choruses, learn ridiculous dances and have a blast doing it!
MEET THE MOVERS! Attend a special meet-and-greet party where you can chat with the Rich, Scott, Dave and Smitty, take pics and get autographs! Remember to bring your camera or smart phone. $30/person, 2+yrs.
Meet & Greet does not include the show. All Meet & Greet ticket holders must purchase a separate concert ticket. A concert ticket and optional meet-and-greet ticket is required for each person over the age of 2.
Imagination Movers
Video: