back to calendar ›
Jeff Pitchell Legends
Hartford
DETAILS
Fri, March 31, 2023
Hartford, CT
Doors: 7 PM
Show: 8 PM
Ticket INFO
Price: $28 - $38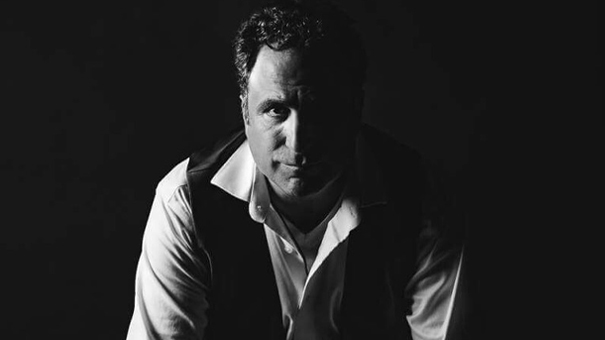 Jeff Pitchell's Legends Live On! Featuring Texas Flood- with guests Claudette King (daughter of B.B. King) Tyrone Vaughan (son of Jimmie Vaughan and nephew of Stevie Ray Vaughan), Charmaine Neville (niece of Aaron Neville)
Jeff Pitchell has been inducted into the Hall of Fame and was also chosen as the Best Blues Band in six different states. Jeff has also had one of the albums he wrote reach as high as #7 in the USA BillBoard Charts. He has won awards as a songwriter, singer, guitar player and he loves playing with "Legends Live On!" The Blues Hall of Famer Jeff Pitchell's style blends BBKing and Duane Allman, and Jeff was endorsed by Gregg Allman, as he invited Jeff to perform with him in NYC. Jeff's diverse songwriting catalog recalls the variety of Eric Clapton 's classics and his vocal delivery, which ranges from smooth tenderness to Billy Gibbons ZZ Top-like power, received high praise from J Geils. Jeff's songwriting award winning " An Eye for an Eye" was recorded by British Blues legend John Mayall. Pitchell's Anthology collection covers decades of work including "Alone" dedicated to his late friend who planned to open a blues club with him, being heartfelt blues with tasteful guitar accents. "Beautifully Broken" is a touching piano ballad. "American Way," written for the James Woods' film An American Girl, is a patriotic soldier tribute, perfect for Memorial Day and Veterans Day air play. The guitar and organ play on Pitchell's version of Sunshine" captures the Allman Brothers Bands foundation on this Warren Haynes composition, with Michael Allman as guest vocalist. He turns a pair of 1970s Top 40 hits into logical blues songs. The Atlanta Rhythm Sections "So into you" and Bill Wihers' "Aint NO Sunshine jpined by saxophonist Charles Neville. A half-dozen songs from Pitchell's Billboard to 10 blues album Heavy Hitter are also included.
Over the years Jeff Pitchell has shared the stage with J. Geils, Gregg Allman, Dickey Betts, Warren Haynes, Derek Trucks, Jaimoe, B.B.King, Buddy Guy, Rick Derringer, Dave Maso, Joe Cocker, Johnny Winter, Bo Didley, Ben E. King, Clarence Clemons, Elvin Bishop, Pat Travers, James Cotton, Phil Lesh, Kenny Wayne Shepard, Simon Kirke of Free and Bad Company, Joe Bouchard of Blue Oyster Cult, and so many more…..
Charmaine Neville is the daughter of Charles Neville, Hall of Famer.
Reviewers have called her shows electrifying, aerobic, explosive. Charmaine and the band mix hypnotic with the dramatic. Charmaine herself has been described as a crowd magnet, a frisky dynamo, versatile, vivacious, technically impressive. Her talent for comedy, her rhythmic wizardry, her spontaneity, her vocal and dramatic range all make for a spectacular, energetic, riveting presentation. One reviewer claims, " listening to Charmaine is like swallowing electricity and then washing it down with a roomful of appliances!" Another writes, "Neville never sings a dull note. She sneers, laughs, swoops high, giggles, scats, glides, talks, and talks again, playing with her words as is trying to catch the music off guard." In her own words I'm an entertainer. And make that with a capital E!"
Claudette King….A VOICE OF HER OWN
National Recording Academy Member, Claudette King, dubbed "The Bluz Queen" is the youngest daughter of THEE Ultimate Blues Master, B. B. King and, if familial genes count for anything, she is "On to something" as she has been elected to the Blues Hall of Fame on her own..
The former San Francisco Bay Area native now living in Atlanta, Georgia, has had the life experiences to make lyrics mean something. She has a natural ease in shifting with the mood of each lyric. But most certainly, the power of Claudette's enthusiasm for the splendid genre-blending music on her debut "We're Onto Something" merits wide notice.
"Is it the root of everything — all other genres — it isn't Rhythm & Blues, it is the Rhythm in the Blues
Tyrone Vaughan…
Born in Dallas and raised in Austin, Tyrone Vaughan is the son of Jimmie Vaughan the founder and guitar player of the Fabulous Thunderbirds and nephew of legendary blues guitarist Stevie Ray Vaughan. Tyrone grew up in the fast rising music scene in Austin Tx and was heavily influenced by many blues musicians. Muddy Waters gave him his harmonica at an early age and his Uncle Stevie Ray Vaughan would give him his first 2 guitars. Young Vaughan would also get to see Bobby " Blue" Bland, Albert Collins, Eddie "Hound Dog" Taylor, James Brown, Otis Rush and many others. Tyrone got to meet Muddy Waters Buddy Guy Albert Collins B.B. King & Bobby Bland and was friends with the Austin Blues Scene w/people like Denny Freeman Derek Obrien W.C. Clark Lou Ann Barton Doyle Jr. Alex Napier Paul Ray Keith FergusonCliffordAntoneandStevie Only 2 people can hit a note as clean as Tyrone…and that's Jimmie and Stevie- W.C. Clark GODFATHER OF BLUES -AUSTIN TX (A side note on W.C. Clark -Godfather of the Blues in Austin, TX) was a huge influence on the blues scene and helped shape Stevie and Jimmie. Also W.C. pitched in along w/Stevie and Lou Ann Barton to buy me a Fender Music Master when I was 7 years old. Fast forward 35 years and Tyrone was asked to join the New Orleans based band Cyril Neville's Royal Southern Brotherhood RSB The Neville Brother and The Meter's vocalist would go on to write 3 songs (I wanna be free) (Can't waste time) (Where there's smoke) and record 2 albums with Vaughan on Ruf Records. These records (Don't Look Back) 2015 release was captured at legendary Fame studios in Muscle Shoals and the 2016 release (The Royal Gospel) cut at Dockside Studios in Louisiana. Neville and Vaughan would then spend 2 years on the road covering 3 continents and over 15 countries. Vaughan was able to make a name for himself internationally after doing 6 European tours a tour of Australia and Canada and several US runs. Now Tyrone heads back for a hand full of festivals and club dates in 2022. Headlining the Santako Blues Festival in Spain and playing 2 weeks in Buenos Aires and Brazil from August 1st thru August 14th.Tyrone was inspired by his Uncle Stevie but he has his own sound-Cyril Neville
FRONT MAN AND SINGER OF THE METERS AND THE NEVILLE BROTHERS Tyrone Vaughan is back playing as his own frontman strummin' and singing Texas blues as only a Texan can with a blues album released in 2022. "ROCK- N – ROLL SOUL" Working with writers and producers Julian Ramirez and Robert Rodriguez from Indigo Sound Co. in South Texas. Also check out his fathers Grammy award winning album "Do You Get The Blues?" Tyrone writes (Without you) and performs on the 2001 release from Jimmie Vaughan. I don't know it's just the way he holds the guitar or something. -Billy Gibbons ZZ TOPS BILLY F. GIBBONS ON SHARING THE STAGE WITH TYRONESide notes: TV has played with Billy F. Gibbons Double Trouble, Doyle Bramhall Sr. and Doyle Jr. John Popper, Neville Brothers, Little Jimmy King, Eric Gales, David Grissom, Pinetop Perkins, Jimmie Vaughan, Derek Trucks, Robert Randolph Band, Jeff Pitchell,….. Tyrone was Inducted into the Texas Blues Hall Of Fame 2019. In 2001 TV became a Grammy Award winning writer on "Best Blues" Album by Jimmie Vaughan
---
buy tickets

for this show ›