back to calendar ›
Renaissance
Hartford
DETAILS
Thu, November 03, 2016
Hartford, CT
Show: 8 PM
Ticket INFO
Price: $49 - $74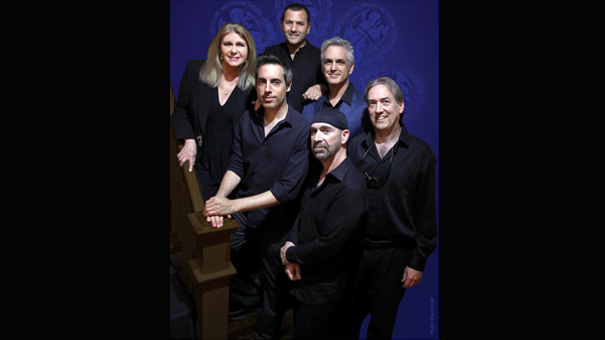 English progressive rockers Renaissance return to our Hartford stage!! Spawned by original Yardbirds members Keith Relf and Jim McCarty, and later adding lead vocalist Annie Haslam, their top 10 hits "Northern Lights", "Carpet of the Sun", "Mother Russia", and "Ashes Are Burning" are consider to be true classics in the world of pop-rock radio
Renaissance
Video:
Artist Bio
The career paths of bands with long and rich histories are akin to fingerprints; no two are identical. No such statement could be more appropriately applicable than to the forty-four year career of British progressive rock pioneers Renaissance.
The band, acclaimed for their unique blending of progressive rock with classical and symphonic influences, can trace its origins back to 1969 when the Yardbirds disbanded, founding members, Keith Relf and Jim McCarty began to organize a new group devoted to the experimentation between rock, folk, and classical forms.
This quintet – Relf on guitar & vocals, McCarty on drums, plus bassist Louis Cennamo, pianist John Hawken, and Relf's sister Jane as an additional vocalist – released a pair of ground breaking albums on Elektra and Island, but when touring began to grind on them, the band gradually dissolved one by one.
Renaissance underwent several incarnations until 1971 when vocalist Annie Haslam, joined guitarist/composer Michael Dunford and John Tout, Neil Korner, Terry Crowe and Terry Slade. Several line-ups ensued until in 1973 Terence Sullivan and Jon Camp joined propelling the band into the realm of successful world-class recording and touring status.
After extensively touring and critical acclaim in the UK, Germany, Italy, Switzerland, Holland, France, Belgium, Portugal and Israel, influential rock stations in the US picked up on the band's unique sound and introduced them to welcoming American audiences.
The band spent years touring, recorded fifteen albums while gracing distinguished stages, from Carnegie Hall with The New York Philharmonic to the Royal Albert Hall in London with The Royal Philharmonic Orchestras. Despite explorations into solo careers, and changes in the line-up over the years, the five octave voice of Annie Haslam and brilliant songwriting/musicianship of Michael Dunford remained the core of Renaissance.
In 2009 Haslam and Dunford reunited for a special 40th Anniversary concert tour which would not only serve to reconnect them to long time fans, but also introduce a younger generation of progressive music fans to the lush, orchestral favorites that made them a staple of 1970's progressive rock radio. The new incarnation of Renaissance was so well received by eager fans with standing ovations that they decided to carry on with a renewed sense of enthusiasm and purpose.
Ms. Haslam recently commented, "The 'live' concert experience is so true to the original albums, with the technological advances in instrumentation, and the very talented new band members, we have been able to recreate the sounds and musical atmosphere of the original recordings.
The band continued to directly reconnect with their fans via touring and use of social media. "Having the ability to nurture a direct to fan dynamic this added a new dimension to the band's very existence and created a new path to the future' adds manager Bruce Garfield who with Haslam, Dunford, and internet specialist Esa Ahola has spearheaded this initiative.
To give the fans a very special concert experience it was decided that the program for the North American tour of 2011 would be the performance of the band's two most popular albums back to back in their entirety; 'Turn of the Cards' and 'Scheherazade and Other Stories'.
The massive musical undertaking was well worth the effort as tickets for the tour quickly sold out. To expand the concept for fans globally and outside of touring markets, the decision was made to film and record the show at the prestigious Keswick Theater. Renaissance had never been properly filmed in concert before. A two CD/DVD box set was created (artwork by the multi-talented Ms. Haslam) and sold only through the band's own website. The package, released just prior to Christmas 2011 was a tremendous success, after which the band began to compose material for their first studio album in over a decade.
With the greatly changed record business, labels are not interested in funding new albums by classic artists, though they are more than pleased to sell their old catalogue albums from which the artists see little, if any income.
In January of 2012 it was decided that the band would continue along the path of independence from the old label system and pre-sell (with bundles of other items such as signed sheet music, VIP concert tickets, framed prints of the new album artwork, vintage memorabilia, etc) to fans directly in order to finance the recording of a new studio album, Grandine il Vento. This album would be the first Renaissance studio album in more than a decade.
After a successful campaign using Kickstarter as their administrative platform, Dunford and Haslam worked for months composing before entering the studio to commence recording. The album was taking more time to complete than anticipated and with another North American tour booked for Autumn 2012, the band faced additional pressures and time constraints. As the first tour dates were approaching Ms. Haslam was stricken with a collapsed vertebrae in her spine, which resulted in cancellation of all but five of the shows (which did not require traveling long distances). Ms. Haslam had to endure performing while encased in a specially constructed back brace.
Then as if no other obstacle could befall the group, while Ms.Haslam recuperated, the easy mannered Michael Dunford, suffered a major cerebral hemorrhage in mid-November, only days after having returned home to the UK. He never regained consciousness leaving behind his wife Clare and two young sons, William and Oliver.
The loss of Dunford was devastating for the family, Haslam, the band and fans. Knowing Michael would have wanted the band to carry on; in true British form Annie made the decision to move forward with the legacy of Renaissance in Michael's honor.
Renaissance have recruited a new guitarist Ryche Chlanda, who has played with Nektar and Fireballet.
Grandine il Vento will be released spring of 2013 and the band will commence year long touring in April. Renaissance are:
Annie Haslam – Lead Vocalist
Rave Tesar – Keyboards
David J. Keyes – Bass & vocals
Jason Hart – Keyboards & vocals R
Ryche Chlanda– Guitar & vocals
Frank Pagano – Drums, percussion & vocals
---
buy tickets

for this show ›