back to calendar ›
Southside Johnny & The Asbury Jukes
Norfolk
DETAILS
Fri, July 21, 2023
Norfolk, CT
Doors: 7 PM
Show: 8 PM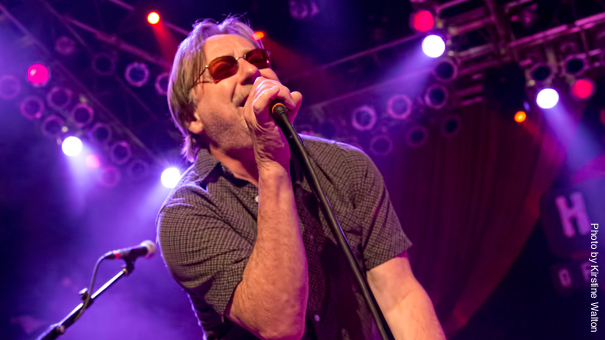 Southside Johnny & The Asbury Jukes
Video:
Artist Bio
For Southside Johnny and the Asbury Jukes - 'comfortable' has never been a word associated with their brand of raucous, roots-tinged rock and bluesy reverie. The Jukes have more than 30 albums on their resume, thousands of acclaimed live performances across the globe, and a vibrant legacy of classic songs that have become "hits" to their large and famously-dedicated fan base.

"With the Jukes, you're out there every night leading this great rock n' roll circus, giving it everything you've got" says Southside Johnny Lyon.

The iconic Southside Johnny and the Asbury Jukes have now released the much anticipated SOULTIME!, their first new studio CD of all original material in five years, on Leroy Records in September 2015. SOULTIME! celebrates the transformative power of '70s soul music and represents a return to - as Southside sings - "just letting the music take us away". This new release encapsulates everything that fans cherish about Southside Johnny and the Asbury Jukes. The pattern of horns plus rhythm - each song painted with catchy choruses, top-notch string arrangements and gospel charged vocals - keeps on coming.

The new CD was written and produced by Jeff Kazee and John Lyon, and was recorded at Lakehouse Recording Studios in the Jukes' hometown of Asbury Park, NJ. SOULTIME! features Southside Johnny on vocals and harmonica, Jeff Kazee on keyboards and vocals, Glenn Alexander on guitar, bassist John Conte, Chris Anderson on trumpet, John Isley on saxophone, Neal Pawley on trombone and drummer Tom Seguso. The band will continue to tour steadily throughout the U.S. and overseas.

The Jukes' last CD release was 2012's Men Without Women: Live 7-2-11, recorded live on July 2nd, 2011 at the Stone Pony's Southside Johnny and the Asbury Jukes performance with Little Steven Van Zandt. The disc featured live versions of the songs from the Little Steven and the Disciples of Soul 1994 album of the same name, along with three Asbury Jukes bonus tracks.

2010's "Pills and Ammo" was The Jukes last studio CD, with other recording highlights being the critically acclaimed "Hearts of Stone" and "Better Days" albums. Southside Johnny and the Asbury Jukes first achieved prominence in the mid-1970s, emerging from the same New Jersey Shore music scene as now legendary contemporary and pal Bruce Springsteen.

Southside's first three albums, I Don't Want To Go Home, This Time It's for Real, and Hearts of Stone were produced by Steven Van Zandt (E Street Band, The Sopranos) and featured songs written by Van Zandt and Springsteen. "I Don't Want To Go Home" became Southside's signature song, an evocative mixture of horn-based melodic riffs and soul-searching lyrics. Rolling Stone Magazine voted Hearts of Stone among the top 100 albums of the 1970s & 1980s.

With a decades-long successful career, Southside Johnny and the Asbury Jukes continue to deliver their soul-searing brand of raucous blues and R&B, with material mined from their many albums, featuring hits like "I Don't Want To Go Home", "Love On The Wrong Side Of Town", "The Fever", "This Time It's For Real", "Talk To Me" and their definitive fun-time cover of "We're Having A Party". The Jukes' legendary high-energy live performances always satisfy with their classic blend of Stax-influenced R&B and gritty, Stonesy rock and roll.
Similar Artists:
Peter Wolf, Nils Lofgren, Graham Parker
---
buy tickets

for this show ›