back to calendar ›
Sunday Sessions! Live music in the Norfolk Bistro w/ TIm Hitchcock & Friends
Infinity Norfolk
DETAILS
Sun, March 17, 2019
Norfolk, CT
Show: 6 PM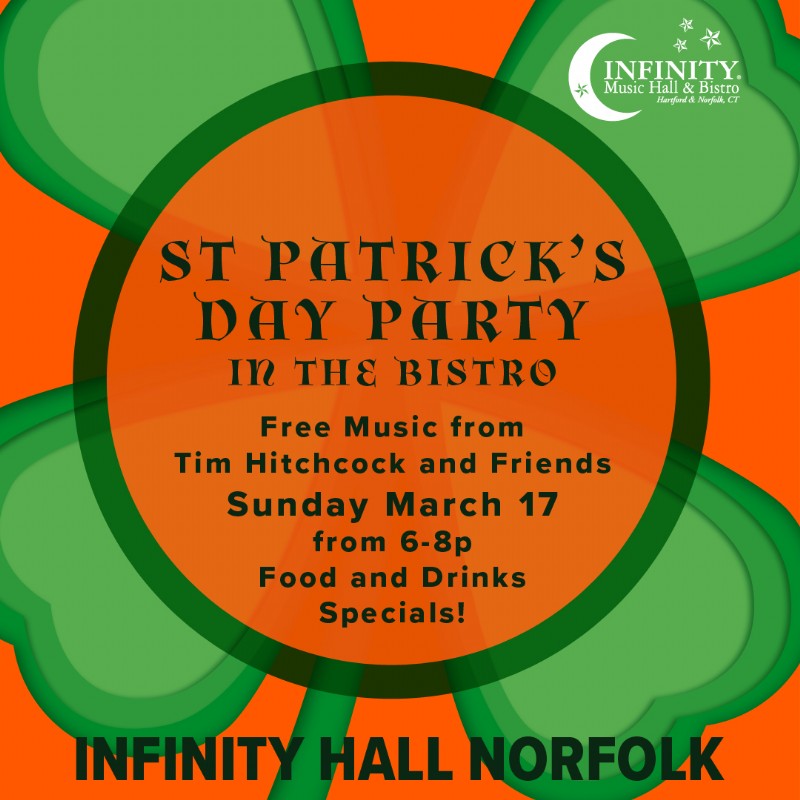 Come celebrate St. Patrick's Day at Infinity Bistro Norfolk.
Tim Hitchcock & Friends
Artist Bio
From Boston's Symphony Hall, to the Silverbrook Grill — New York City's Cathedral of St John the Divine to Tanglewood's Ozawa Hall and The Music Shed at Yale, Tim Hitchcock has had the good fortune of performing at these iconic venues & more throughout his adult life.
Lending his voice to the Grammy award winning album Pete by Pete Seeger has been a great accomplishment to date — though working with innumerable talented artists, has served as an invaluable education & continues to feed Tim's adoration for all music.
Sunday Sessions at Infinity Hall Bistro Norfolk is still one of The Northwest Corners treasured secrets. Stop by to hear Tim & some very special guests perform americana, country, original, ballad & blues songs.
---